[ad_1]

Every curious traveler would agree that they have thought about what it would be like if certain attractions were located elsewhere. This is because some things just seem to be in the wrong places. Well not in the wrong places but perhaps in places that do not bring out their full potential. There may be no way to relocate these top-rated tourist attractions to the places we feel they should be, but we can examine the idea and think critically about what these attractions would be like if they were somewhere else entirely.
10/10

Acropolis In Japan

Japan is a technologically advanced country with streets overwhelmed with dazzling lights and shiny screens. The country is innovative, and there's a lot of creativity to be found there. With all those attributes, there's no doubt that the Acropolis would have been presented to the world more creatively if it had been in Japan. Currently, Athens does a great job with lighting the Acropolis at night, but Japan would have definitely done more. In Japan, the entire surrounding of the Acropolis would be overwhelmed with lights, and the sight at night would have been surreal. The backdrop of Mount Fuji would even make it more picturesque.
9/10

Empire State Building By A Waterfall
Empire State Building beside a waterfall
The Empire State Building is one of the tallest buildings in New York, and this alone has made it one of the most beloved tourist attractions in the country. If it was, however, located by a mighty waterfall, then it would have appealed to all types of travelers, including nature lovers. The visitor numbers would be more than double the current number, and it would be one of the most photographed attractions in the world.
8/10

Golden Gate Bridge In Grand Canyon
Golden Gate Bridge spanning the Grand Canyon
The Golden Gate Bridge and the Grand Canyon are two highly beloved tourist attractions in the United States. Every year, the golden gate is visited by approximately 10 million people, while the Grand Canyon receives up to 5 million visitors. Imagine the interest that would be drawn if, say, the Golden Gate Bridge was constructed in the Grand Canyon. The visitation numbers would have skyrocketed, and just driving on the bridge would have been an opportunity to witness the spectacular scenery of the Grand Canyon.
7/10

Penn Station In the North Pole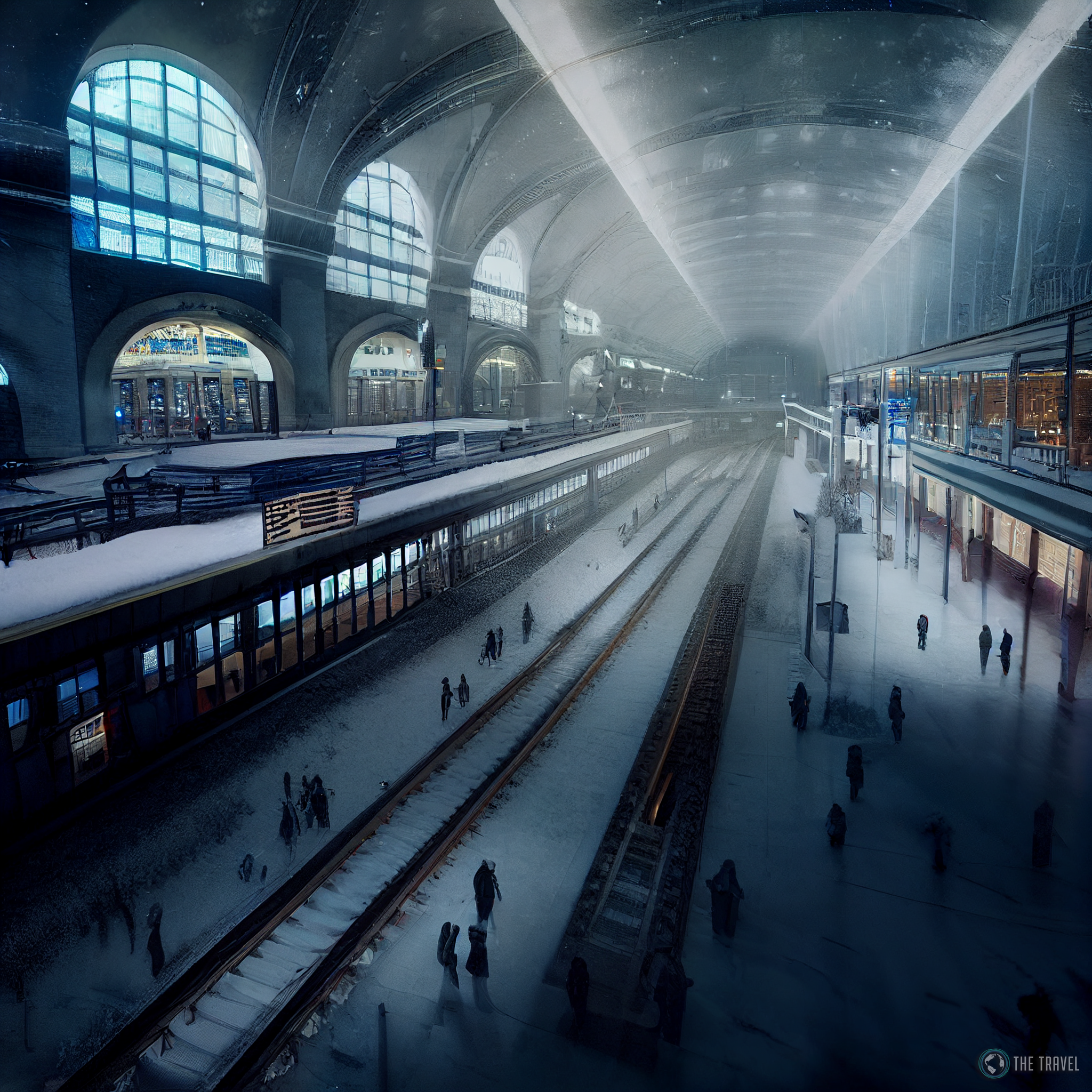 Penn Station in the North Pole
If something could talk, then the Penn Station in New York would probably be the first to raise an alarm that it's tired. Being the busiest train station in the Western Hemisphere, this train station has become a nightmare for many commuters. Delays and cancelations have become very frequent in this train station, but all that would have been different if the train station was at the North Pole. Imagine transitioning from the overcrowded and noisy scene of the train station in New York to the peaceful, quiet, and magical scene of the train station at the North Pole. Imagine a peaceful and beautiful train station where the only sounds that can be heard are those of a few footsteps and melodious background music. It's relaxing and peaceful, and that's how a train station is supposed to be.
6/10

Machu Picchu In Snow
Machu Picchu covered in snow
Machu Picchu in snow would be picturesque and magical at the same time. Instead of the structure being surrounded by mountains carpeted with greenery, the structure would be bathed in snow, and the surrounding mountains would be covered by clouds and more snow. This might even open up opportunities for people to ski and snowboard while having amazing views of the impressive 15th-century Inca Citadel.
5/10

NYC Time Square In Antarctica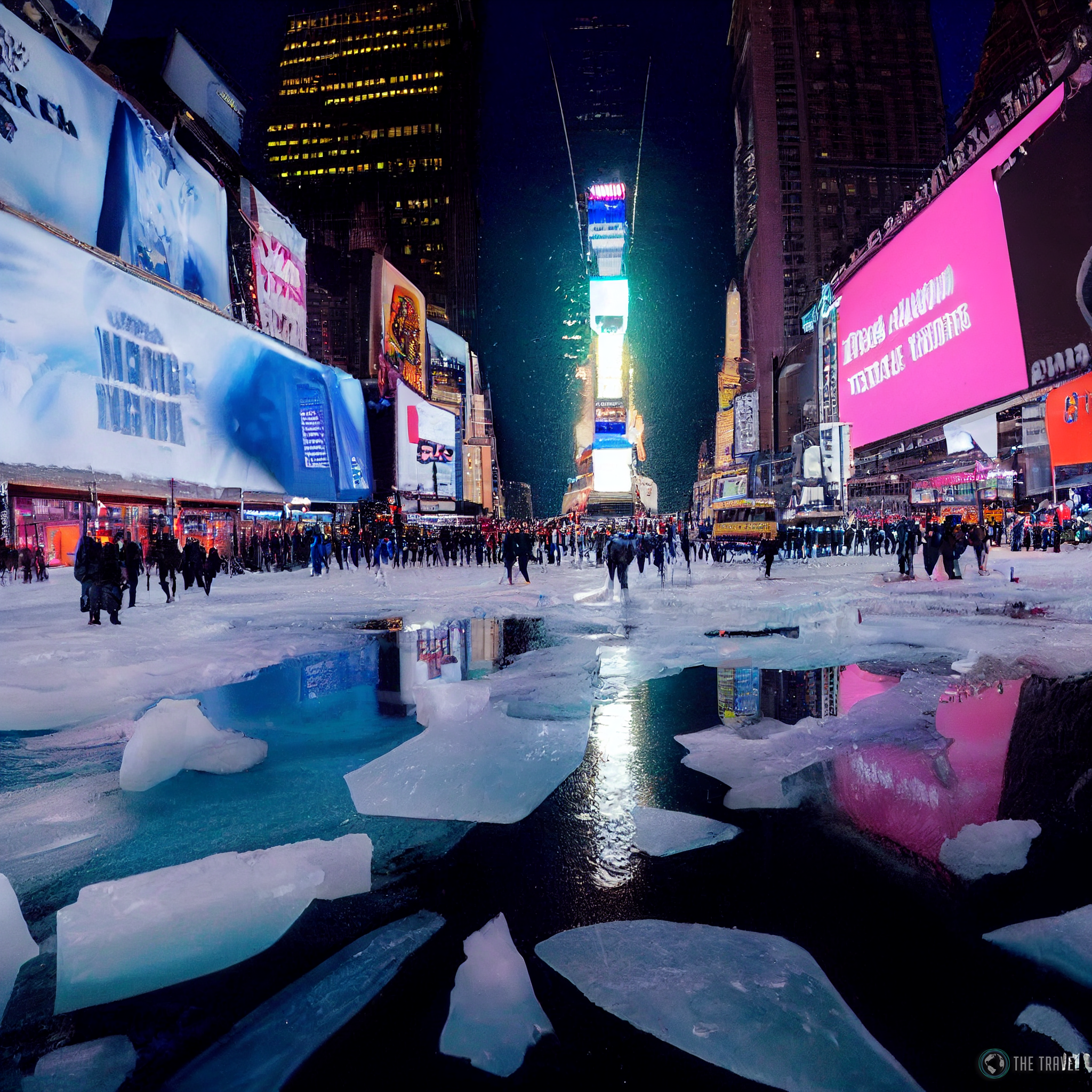 New York City Times Square In Antarctica
It would be a lot more interesting to have the NYC Times Square in a place such as Antarctica. For a while, people have been encouraged to visit this continent, but only a few have ever visited. If Times Square was in Antarctica, there's no doubt that this would drive a lot of tourism to the southernmost continent. People would come from all over the world to shop on ice and water and also get to see some unique animal species such as – penguins, whales, and seals. It would also be an all-year-round center for ice skating, as there is always ice in Antarctica.
Related: 10 Incredible Recent Discoveries In Antarctica You Should Know About
4/10

The Great Pyramid Of Giza In NYC
The Great Pyramidsof Giza in New York City
The Great Pyramid of Giza in New York City would save westerners a lot of stress of having to fly to Egypt in Africa to gaze upon the colossal structure. Although it would not have that desert atmosphere of Egypt, it would be well-protected, and perhaps by now, there would have been more discoveries about the Pyramid and what their actual purpose was. It would certainly have been one of the tallest structures in the city.
3/10

Statue of Liberty In Ocean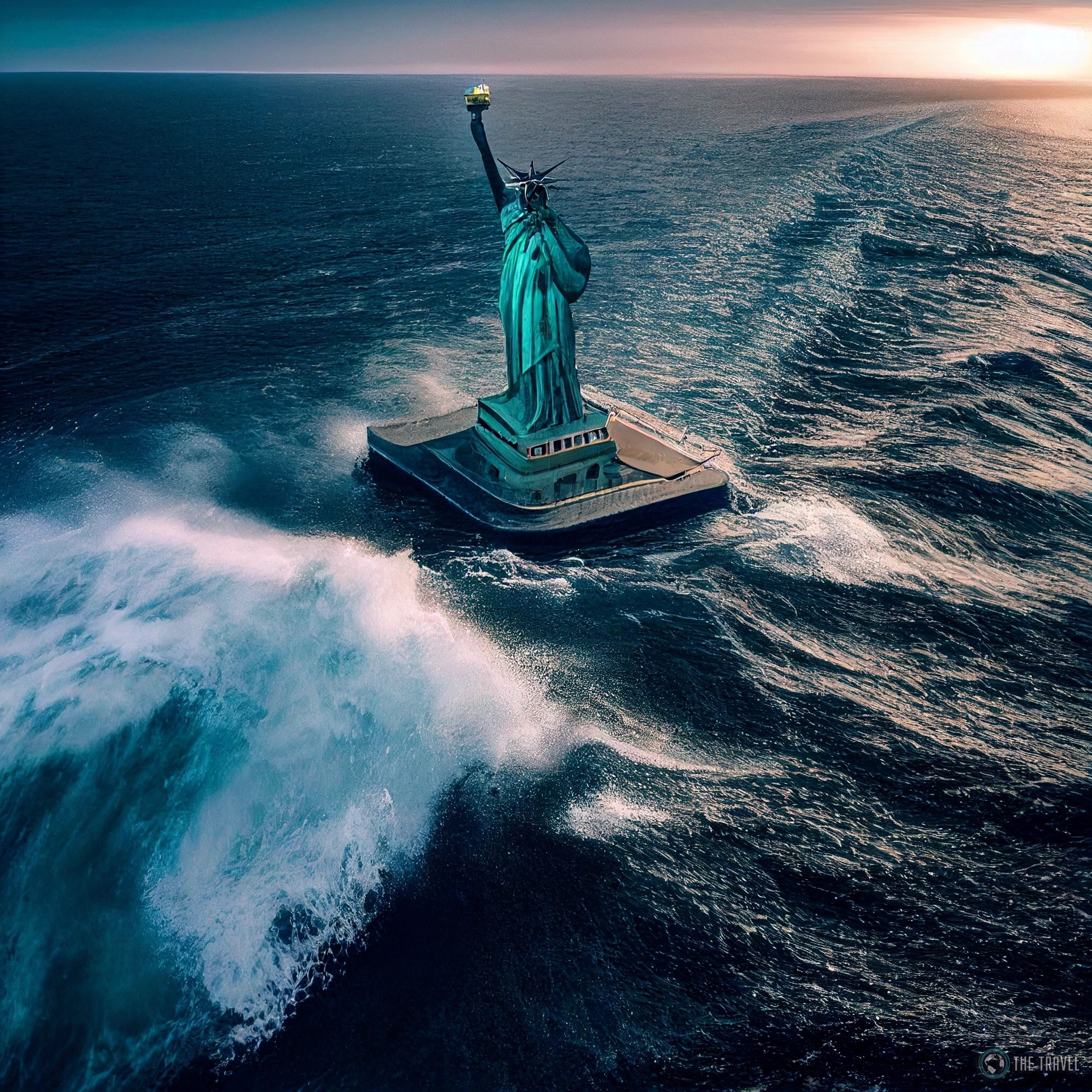 Statue of Liberty in an Ocean
One of the wonders of the world, a unique tourist attraction, and more prestigious titles would have been awarded to the Statue of Liberty if it was located in the middle of an ocean. The powerful posture of the statue and the continuous bombardment of waves and storms on it would have made it more inspiring to visit.
Related: How To Visit The Statue Of Liberty And Why You Should Book in Advance
2/10

Statues Of Moai In NYC Subway
Statues of Moai in New York City subway station
The Moai statues are monolithic creations that are believed by the Polynesian people to be the living faces of their ancestors. These statues have come to fascinate a lot of people, from travelers to historians. Their location on a remote island, however, makes them difficult to see, which just makes one wish they were located in a place such as NYC Subway. If this were the case, these statues would be easier to see, and people would not have to travel to the extremely remote Easter Island to see them. Perhaps they would have been redesigned to make them look more attractive, and the subway would have been designed to look like a Polynesian ceremony venue.
1/10

Sydney Opera House In Jungle
Sydney Opera House in water and surrounded by a jungle
As one of the most photographed buildings in the world, a lot would be different if the Sydney Opera House was in the middle of a jungle. The unique architecture would have a cool backdrop which would make it more beautiful and inspiring. It would be a place where people would not just come for the world-class performance but also for the beautiful nature that surrounds it.
[ad_2]

Source link