[ad_1]

While some in the airline industry view the low-cost model as "doomed" – namely, Scotty Kirby, chief executive of United Airlines, who said as much during the company's third-quarter earnings call in October – others believe courting cost-conscious leisure travellers is the best strategy now and for the future. 
Discount start-up Avelo Airlines, for example, launched in April 2021 from Burbank, California, backed with $125 million in private equity and a focus on connecting cities with limited air service and secondary airports near major metropolitan areas. 
"We really like underserved airports with no nonstop service before we get there," chief financial officer Hunter Keay told FlightGlobal during a 14 December interview. "Customers tell us they really like the convenience of our smaller airports. You know, it's cheaper to park, the TSA process is quicker and easier."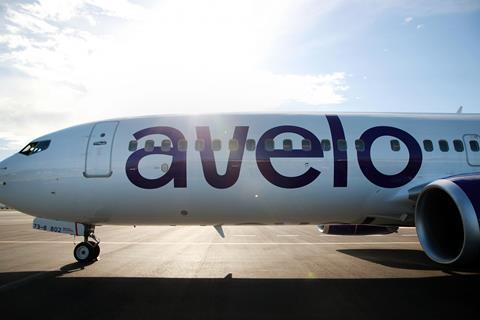 In addition to mostly operating at smaller, more manageable airports rather than major hubs such as New York's La Guardia and Los Angeles International, the fledgling airline also seeks to separate itself from its major and low-cost competitors by not charging fees when customers change or cancel flights. 
"Sometimes people's plans change and it's not their fault," Keay says. "Other airlines will occasionally penalise them for that. We take a lot of pride in people associating our brand with something positive." 
Approaching two years old, Avelo is branching out by planning to open a new operational base at Raleigh-Durham International airport, from which rivals offer a multitude of nonstop routes. "We've had a lot of success in Raleigh-Durham and we have a base in New Haven [Connecticut], which is what drove the decision to add capacity," Keay says. "That's a little bit of an evolution."
The base in Raleigh-Durham will be Avelo's fifth after Hollywood Burbank airport, Tweed-New Haven airport in Connecticut, Orlando International airport and New Castle airport, near Wilmington, Delaware. The bases are critical for the airline's long-term growth plan. "When we have a base, that allows us to sleep at the airport; we have a place to park the aircraft," Keay says. "It also allows us to develop deeper ties to the community and to have locally-based crew members there."
Having multiple operational bases also provides more oversight to customer service, "which is very hard to do that in a spoke", Keay says. "There's just not enough volume that goes through some airports to justify having people there all the time. By having a base, we can put enough people there and have a little better control over the service."
Avelo's network covered 18 US cities at the end of 2021 and has since grown to 34 destinations. The airline's fleet, meanwhile, will include 14 Boeing 737NGs by the end of this year, with deliveries of two more aircraft expected in the first half of 2023.
"Beyond that, we will certainly add more aircraft but we don't have any firm commitments beyond the 16," Keay says. "One of our core values here is to keep it simple and having a single type of aircraft in our fleet is a core part of keeping it simple. Certainly, we have no plans for widebody aircraft anytime in the near, medium or even long term."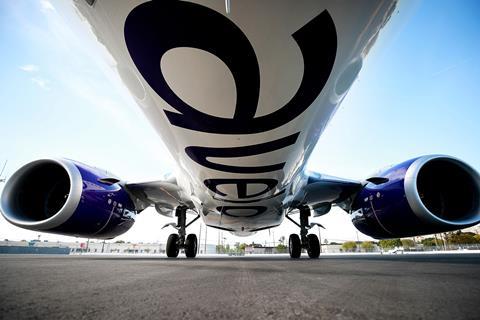 Though it has yet to operate outside the US, Avelo is eyeing several "near international" destinations that could make sense for its 737s, though the company is wary of the extra cost and complexity that would come with operations abroad.
"The question is, can we replicate that strategy of targeting new markets without existing service in popular spots that US consumers like to go in the Caribbean? Of course, that answer is yes," he says. "We've identified spots that would make a lot of sense for us to serve, but there are no plans to launch that in the immediate future."
Scaling the business while continuing to prioritise customer service will likely be Avelo's greatest challenge in 2023, Keay says, as the airline expects to roughly double the number of its departures next year.
"That means we have to hire a lot of people, and we have to hire the right people," he says. "It's a very competitive job market and making sure you maintain your culture in a high-growth environment is easier said than done."
On the other hand, Avelo has hardly felt the pilot shortage that is currently limiting growth across the industry, which Keay believes bodes well for the airline's business model: "So far, we've had no shortage of very, very solid applications for people who want to come and want to fly with us." 
[ad_2]

Source link